Hello, hello!  I'm super excited for today's post.  I've been busy working with some really sweet decor clients and haven't had much time to blog lately.  It's great to be back with you!
My Home Style: Mix and Match
Welcome to My Home Style: Mix, Match, and Coordinate blog hop hosted by the talented Stephanie from  Casa Watkins Living.  If you are coming from her gorgeous home style, hey there!!   We are a military family living overseas in Japan so I love to share rental decorating ideas and DIYs.

This post  contains some affiliate links for your shopping convenience.  You still pay the same price but I receive a small commission.   Click here to read my full disclosure policy.
You've probably heard me call my style eclectic, chic, contemporary classic;  vintage, glam, contemporary classic; and global-eclectic.  Well I've been thinking about the best 3 words that encompasses all the styles I incorporate into our home and here's what I've come up with and why.
Drum roll please…. Modern Global Eclectic.  Oh yeah! 
Japanese glass floats, bamboo birdcage, colorful curtains, and traditional furniture make up our living area. 
Modern comes from our natural inclination towards contemporary traditional furniture as the base of our natural esthetic for our home.
Framed shibori fabric and a large piece of washi paper are the focal point over the faux fireplace.
Plants, mix and match pillows, and more global elements are styled in our living area
No easier way to add a touch of chinoiserie but with a blue and white Chinese pattern similar to our garden stool!
Global signifies all the souvenirs, art pieces, and furniture we've collected from living overseas, shopping in antique and thrift stores, and family heirlooms.  What's so great about decorating with these fun pieces is that they remind us of wonderful sentiments and memories of places we've been and family vacations. Perfect conversation starters!
Two of my favorite decorating elements are faux and real plants and books.  They are wonderful for creating a curated space!
Eclectic is a mix of different styles featuring pops of chinoiserie, boho, and glam.  I add these elements with plants, layered textiles, and gold. 
Use these key elements to help you get this look! 
Bamboo Bird Cage | Faux Succulents | Japanese Glass Floats | Kilim Pillow |  Mustard Yellow Shag Pillow | Teal Blue Curtains | Faux Hanging Plant
Make sure to check out my girl Jess from Domicile 37 next on the blog hop!  She has amazing style and ideas!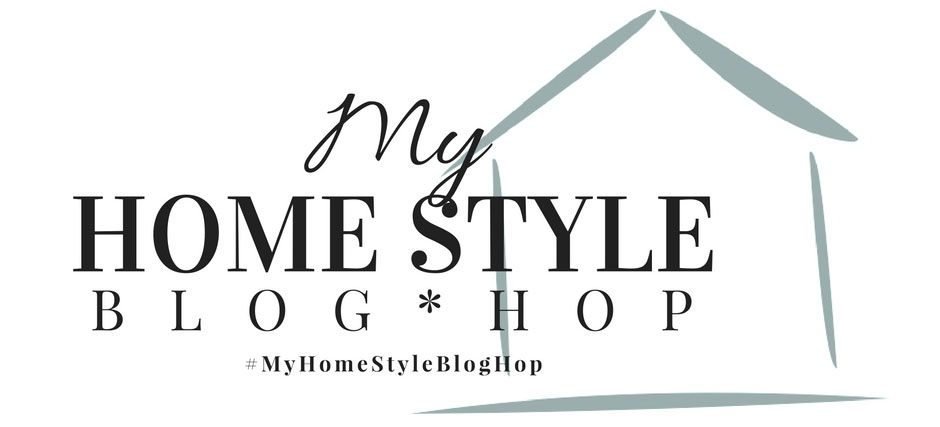 Wednesday Home Styles
Thursday Home Styles